Page Optimizer Pro Vs Surfer SEO: Which One Will Boost Your Website's Ranking?
Understanding How to Leverage Page Optimizer Pro and Surfer SEO for Maximum Impact
Page Optimizer Pro Vs Surfer SEO
Page Optimizer Pro Vs Surfer SEO: Which One Will Boost Your Website's Ranking?
Are you looking for the best way to optimize your website content? If so, then you're in luck! Page Optimizer Pro and Surfer SEO are the most popular SEO tools. Both offer a range of features designed to help improve website performance and enhance user experiences. But which one is right for you? In this article, we'll compare Page Optimizer Pro vs Surfer SEO to help you decide.
As an entrepreneur or business owner, you must find the right tool to improve your search engine rankings and boost overall traffic. You need a tool with reliable results and all the features necessary to increase organic traffic and propel your site forward – from keyword optimization to backlinks. That's why these two services have become popular options among online businesses.
Let's look at how they stack against each other and what makes them stand out as top-notch SEO solutions. We'll break down their fundamental differences, pricing plans, customer reviews and more so that by the end of this article, you can decide which service best suits your needs. So get ready – let's dive into our comparison review of Page Optimizer Pro vs Surfer SEO!
Definition Of Page Optimizer Pro And Surfer Seo
Are you looking for something to help your website reach the top of search engine results? If so, Page Optimizer Pro and Surfer SEO are two great options. But what do they offer – and how do they compare? In this article, we'll break down these two powerful tools to discover!
Page Optimizer Pro is a comprehensive suite of optimization tools allowing users to rank their web pages higher in Google's organic search results. It features an intuitive keyword research tool, automated content creation and link-building capabilities. Its simple-to-use dashboard lets users easily track their progress and adjust accordingly.
Surfer SEO is a cloud-based software platform designed to help businesses achieve better rankings in SERPs (Search Engine Results Pages). This cutting-edge program uses artificial intelligence algorithms to analyze competitors' sites, allowing users to identify opportunities to improve their website's performance. Additionally, Surfer provides detailed reports on each page, enabling quick improvements via suggestions such as meta tag updates or changes in content structure. Plus, with access available through a free trial or Surfer SEO login system, it's easy for companies of any size to use this innovative technology.
Regarding optimizing websites on page, for improved search engine results, Page Optimizer Pro and Surfer SEO provide unique advantages – but which one should you choose? Let's look at the overview of features offered by each tool before making any decisions!
Overview Of Features
Now that you know what Page Optimizer Pro and Surfer SEO are let's take a closer look at each Google search tool's features.
Page Optimizer Pro is an advanced page optimization tool for website owners who want to improve their ranking in search engine results. It comes with detailed insights into your webpages' performance, including a free keyword research tool, on-page analysis, content optimization recommendations, link-building suggestions and more. In addition, it offers automated tools such as automatic meta tag creation and auto-generated sitemaps. Plus, its user-friendly dashboard makes navigation easy.
Surfer SEO is another powerful page optimization tool that helps website owners to rank higher in search engine results pages (SERP). With this software, users can analyze keywords and related keywords due to their websites' topics and track changes in SERPs over time. It also provides comprehensive reports on competition levels, text complexity scores and technical health of websites – all designed to help optimize sites for better rankings. Furthermore, Surfer SEO offers various pricing plans depending on the number of domains or keywords needed to be analyzed, starting from a $29 monthly subscription fee. Moreover, a free version of the Surfer AI WordPress plugin is available for download on the WordPress platform if you need basic keyword research capabilities without spending any money upfront Hopefully a WordPress editor will follow in the future, but at this time you can export to WordPress from within the surfer's content editor.
These two tools provide great optimization options for improving your website's online visibility; however, they have different strengths depending on the user's needs. We'll now compare their features side by side so you can decide which one will work best for your specific situation.
Comparative Analysis Of The Two Tools
A comparative analysis between Page Optimizer Pro and Surfer SEO is essential when finding the best SEO tool for your website. Both tools provide valuable insights into keyword usage, research and take-on, and on page optimization tools, tools, and strategies. But which one should you choose?
Page Optimizer Pro offers an advanced suite of features allowing users to identify potential keywords and optimize their content quickly. The platform also includes comprehensive reporting capabilities that make tracking progress simple. Many leading SEO experts have praised its ease of use, accuracy, and affordability. Additionally, a free trial is available so users can test the system before committing.
On the other hand, Surfer SEO is a powerful alternative with several unique features, such as real-time competitor monitoring and automated keyword suggestions based on user data analysis. This tool provides detailed analytics reports and visualizations of ranking performance over time. Plus, it's backed up by glowing reviews from people who use the product regularly—including many professional marketers and agencies who rely heavily on the software for success.
The bottom line: both solutions offer great value when optimizing websites for search engine rankings, but each has different strengths and weaknesses depending on the content strategy you are looking for. Comparing them side-by-side will help you decide which option works best for your needs—so take some time to review all the options before making your final decision. With this knowledge, let's explore how these two platforms stack up regarding keyword research functionality.
Keyword Research Functionality
Page Optimizer Pro and Surfer SEO offer potent tools for keyword and on-page optimization tool and score research. With Jasper Surfer SEO, you get various features, including automatic keyword suggestions, competitor analysis and SERP rankings. This makes optimizing your content much more accessible by providing an insight into how well specific keywords perform in search engine optimization (SEO).
Page Optimizer Pro also offers excellent keyword research capabilities. Its algorithm automatically finds related phrases and exact keywords that match your target audience's queries and helps uncover opportunities for improving keyword relevance. Additionally, its integrated ranking tracker provides valuable insights about organic competition and lets you track changes across multiple websites over time.
Both tools enable users to quickly identify trends in their niche and capitalize on them with better-optimized content strategies. They make finding profitable keywords easy so you can focus more on creating quality content instead of playing guesswork games regarding keyword selection. Without having to do tedious research or spend hours trying different combinations manually, these solutions allow businesses to stay ahead of the curve by giving them access to rich data sets that inform decisions about where they should be investing their time and energy when it comes to SEO campaigns. Transitioning seamlessly into the next section about technical SEO capabilities, let's explore what each specific keyword and keyword tool offers in this domain.
Technical Seo Capabilities
Moving on from keyword research functionality, let's look at the technical SEO capabilities of Page Optimizer Pro and Surfer SEO. Both tools offer potent insights into website structure and performance to help improve search engine rankings.
Page Optimizer Pro offers valuable features such as a crawler that can scan websites for broken links, redirects, missing titles or meta descriptions, duplicate content and other issues affecting ranking potential. The tool provides access to page speed analysis and information about internal linking structures and perfect page structure. With its "Actionable Insight" feature, users can see what actions they should take to address any identified issues quickly and efficiently. This makes it easy for site owners to make improvements without hiring an outside consultant or developer.
Surfer SEO has all the same features as Page Optimizer Pro but with some added extras like SERP Analysis. This allows users to analyze competitor sites and identify improvement opportunities to optimize their pages for improved visibility in search results. Surfer SEO also provides comprehensive reports on backlink analysis and profiles, allowing users to quickly analyse backlinks and spot any suspicious activity that may negatively impact their rankings.
Overall both tools provide great insight into the technical aspects of SEO and allow site owners to take action quickly and effectively. In this way, optimizing your website becomes more accessible than ever before, giving you more control over your rankings while enabling you to stay ahead of the competition. By understanding these technical elements, you can create an effective strategy for improving your overall SEO performance. From here, we will move on to content optimization – another critical aspect of successful SEO campaigns.
Content Optimization
Content optimization is essential for improving website performance. This process ensures your web content is search engine friendly, user-friendly, and engaging. It's vital to ensure that all the elements on a page are optimized correctly so visitors can find what they're looking for quickly and easily.
Page Optimizer Pro offers a range of tools designed to optimize content, from keyword research on page one to text analysis on page one. The software analyzes existing pages, and the content editor provides suggestions for improvement to the content editor, including optimizing titles, headings and meta descriptions. Page Optimizer Pro has built-in SEO templates, making creating SEO-friendly content more straightforward.
Surfer SEO takes a different approach from a content editor, helping users create new web pages based on competitor data. With Surfer SEO's Content Editor tool, you can get detailed information about how competitors optimize their websites and use this data to write better copy faster. You can also access advanced content editor features, such as automated optimization of keywords density in the body text, primary keyword to target keyword only, automatic link building, and more – all with just one click!
With these two robust solutions, it's easy to see why many businesses opt for either Page Optimizer Pro or Surfer SEO when optimizing their web content. But now let's move on to usability and ease of use: which solution offers the best experience?
Usability And Ease Of Use
As a smooth transition from the content optimization tool above, usability and ease of use can be compared between Page Optimizer Pro and Surfer SEO like apples to oranges. When it comes to user-friendliness, both tools have their strengths.
Page Optimizer Pro has an intuitive, user-friendly interface that makes navigation easy for most novice users. It also offers comprehensive tutorials on how to get the most out of its features. On top of this, it provides insights into keyword competition and search engine rankings, which helps optimize content accordingly.
Surfer SEO boasts several unique functions, such as performance tracking and analysis of competitors' websites. Its dashboard lets you quickly identify areas where improvements are needed and adjust your strategy accordingly. The tool also includes helpful guides, popular blog posts about marketing strategies and tips for improving website traffic.
Each tool provides great value when used correctly, but depending on the page's in-depth report on-page optimization tool and the user's needs for on-page tools, one may be more suitable. With these considerations in mind, let us move on to the cost comparison between Page Optimizer Pro and Surfer SEO.
Cost Comparison
Page Optimizer Pro and Surfer SEO offer competitive pricing plans regarding cost. Both programs have free trials allowing users to test their features before committing to a paid plan.
Page Optimizer Pro's basic plan starts at $49/month for one website with unlimited reports and access to its core features. Higher-level subscriptions are available for larger teams or multiple websites starting from $99/month for unlimited reports.
Surfer SEO has a similar setup but offers discounts when customers sign up for more extended periods, such as six months or a year. Their mid-tier plan gives users access to 10 projects and five keywords per project for only $50/month (or $45 if you sign up for an annual subscription). This makes them slightly more affordable than Page Optimizer Pro in some cases.
These options will largely depend on individual needs and budget constraints. Looking beyond price is also important – each platform provides different support services, which may be more critical in certain situations.
Support Services
The bottom line is that both Page Optimizer Pro and Surfer SEO provide excellent support services. However, which one offers better support isn't so cut and dry. Simply put, each platform has its strengths and weaknesses regarding customer service.
Page Optimizer Pro's main strength lies in its 24/7 live chat feature, which allows customers to get help quickly. Additionally, they offer a wide range of tutorials, webinars and resources for users who need assistance optimizing their website or setting up campaigns. They also have an extensive knowledge base to refer back to if needed.
On the other hand, Surfer SEO's support team works hard to ensure all questions are answered promptly via email or phone call and provides comprehensive guides on how best to use the software. They even have an online community where customers can share ideas and ask questions directly from experienced users. This user-friendly approach makes it easier for people to find solutions without waiting too long for a response from a representative.
Both platforms offer excellent customer service options, but ultimately it depends on your needs and what type of help you're looking for – technical guidance or more personalized advice – before deciding which one is right for you.
Pros And Cons Comparison
Regarding page optimization and SEO, two of the big players in the game are Page Optimizer Pro and Surfer SEO. Both offer many features to help your website rank higher on search engines. But which one is better for you? Let's look at some of their pros and cons to see how they stack up against each other.
The first thing we'll compare is pricing. Page Optimizer Pro offers an affordable monthly subscription plan. At the same time, Surfer SEO has more expensive packages with additional features like free keyword research tools and tools, competitor analysis, content auditing, etc. Page Optimizer Pro offers discounts if you opt for more extended plans, whereas Surfer SEO has no such deals. So overall, regarding affordability, Page Optimizer Pro takes the cake here.
Next up is the user experience: both platforms provide great user interfaces but have subtle differences. For instance, Page Optimizer Pro uses intuitive visuals to guide users through its features, while Surfer SEO relies heavily on text-based instructions. In addition, Page Optimizer Pro allows users to easily switch between different reports and settings via tabs at the top of the interface. At the same time, Surfer SEO requires users to drill down into menus or type commands manually to access specific settings – something that could be confusing for less tech-savvy folks. Both platforms offer solid user experiences, so this category essentially boils down to personal preference.
Finally, let's talk about customer support: Page Optimizer Pro and Surfer SEO offer excellent customer service options, including live chat, email, and phone support lines, with helpful staff members available 24/7 who will gladly answer all your questions quickly and efficiently. However, based on our testing, we found that Page Optimizer Pro had slightly faster response times than Surfer SEO – something worth noting if quick responses are essential to you! Transitioning smoothly into our next section, where we explore what kind of reports and analytics are provided by each tool…
Reports And Analytics Provided By Each Tool
Regarding the reports and analytics each tool provides, Page Optimizer Pro and Surfer SEO offer detailed insights into a website's performance. However, their distinct differences will make one more suitable depending on your needs.
Page Optimizer Pro provides an in-depth analysis of keyword rankings, organic traffic trends, competitor data, backlinks, and more. It also offers advanced reporting features such as custom reports and automated notifications based on thresholds you specify. This makes it easy for users to track their progress over time without manually monitoring changes in their search engine rankings. Additionally, Page Optimizer Pro allows users to export their report data directly into Excel spreadsheets for further analysis.
Surfer SEO has a slightly different approach to providing its users with reports and analytics. Instead of offering specific metrics like those offered by Page Optimizer Pro, Surfer SEO focuses on delivering comprehensive data about overall site performance with competitors. Its algorithms analyze dozens of top-ranking factors related to page speed, content optimization, technical issues and much more – all displayed in an intuitive dashboard featuring helpful visualizations so you can quickly identify problem areas at a glance. Surfer SEO helps users create tailor-made campaigns to test various strategies against their competition before sweeping changes across their entire site structure.
Both tools provide plenty of helpful information that can help website owners gain valuable insight into how they rank compared to others in the same niche market – allowing them to optimize their web pages for higher visibility online better. Moving forward, use cases for each tool should be carefully considered before settling on either platform. They have unique strengths that could significantly benefit certain websites while not benefiting others.
Use Cases For Each Tool
Page Optimizer Pro and Surfer SEO are both powerful tools for optimizing websites. They each have unique functionalities that make them excellent choices for different types of projects.
Page Optimizer Pro, its most valuable application, come from the ability to monitor website performance in real time. Its features include keyword analysis, content scoring, indexing insights, site speed, on page seo-page content, on page optimization tool and tools, and page load time monitoring. This is incredibly helpful when dealing with complicated search engine algorithms and ensuring your pages are always up-to-date with best practices. With these advanced features, it's easy to stay ahead of the competition while improving the overall user experience on your website.
Surfer SEO helps digital marketers gain actionable insights into how they can improve their website rankings organically. Its AI-driven platform allows users to identify gaps in their existing strategies quickly and accurately. Additionally, Surfer offers suggestions on meta tags, titles & descriptions, and content ideas based on the top-performing results in SERPs (Search Engine Results Pages). All this makes Surfer an invaluable tool for anyone wanting to get more online visibility without relying too heavily on paid advertising.
When deciding between these two platforms, consider what kind of project you're working on and which one will be better suited for your specific needs – whether it's staying updated with algorithm changes or gaining organic traffic grew faster than ever before. To help make the decision easier, comparing feature sets across both tools should give you enough insight into which would work best for you. Moving forward then becomes about understanding how integrations with other software platforms could further enhance your optimization efforts and boost ROI significantly over time.
Integrations With Other Software Platforms
It's as if Page Optimizer Pro and Surfer SEO have taken the SEO world by storm! Both of these powerful tools offer users a variety of features that make optimizing search engines more accessible than ever before. But what sets them apart from other options is their integration capabilities with other software platforms. Here is why Page Optimizer Pro and Surfer SEO stand out when it comes to integrations:
They both provide access to Google Data Studio, which allows you to customize your reports for deeper insights into how your website is performing regarding ranking and visibility on google search SERPs.
Page Optimizer Pro also offers an API connection, allowing developers or engineers to easily connect their applications to be used seamlessly with the platform.
Surfer SEO has partnerships with popular keyword research tool providers such as Ahrefs, Moz, SEMrush, KWFinder and more – making it easy to find the best target keywords for any project.

Surfer's serp analyzer is easy to use
The ability to integrate with different software platforms makes both Page Optimizer Pro and Surfer SEO great choices for users who want a comprehensive solution to optimize their websites quickly and efficiently. With this capability, users can take advantage of all the features offered by each platform without worrying about compatibility issues or manual data transfers between multiple systems. As a result, it's now easier than ever for businesses to get the most out of their SEO efforts while saving time and money.
With two powerhouse tools, Page Optimizer Pro and Surfer SEO, offering powerful integrations with other platforms, there's no wonder many companies are choosing one or both solutions over alternatives to maximize their online presence.
Alternatives To Page Optimizer Pro And Surfer Seo
Many SEO content writers seek alternatives to Page Optimizer Pro and Surfer SEO. To help narrow down the options, here is a comparison of some of the more popular tools currently on the market.
| | | |
| --- | --- | --- |
| Tool | Features | Cost |
| SE Ranking | Competitor analysis, keyword research, etc. | $19/month |
| Netpeak Spider | Automated website auditing tool | Free trial |
| Ahrefs | Backlink explorer, rank tracker | $99/month |
| SERPWatcher | SERP tracking & analytics | $69/month |
The features offered by these tools can be beneficial in optimizing your content for search engine rankings. For example, with SE Ranking, you can gain insight into competitors' strategies, see which keywords they are targeting, or find out what kind of backlinks competitors have built up over time with Ahrefs' powerful link explorer. You can also use SERPWatcher to track how well your pages perform over time, as it provides detailed reports about changes in ranking positions and visibility metrics.
Netpeak spider stands out from the rest due to its automation capabilities. It allows users to save time by scheduling crawls that check for broken links, duplicate titles, missing meta descriptions and other common issues that could potentially damage your site's performance in search engines. Additionally, this tool offers a free trial to test it out before making any commitments – great if you're still deciding between multiple options.
With all these factors considered, choosing the right tool requires careful thought and evaluation, as each has different benefits depending on your needs. We'll discuss final thoughts on selecting the right tool for your project's requirements.
Final Thoughts On Selecting The Right Tool
When selecting the right SEO tool, deciding which is best for your business can be difficult. According to a recent survey, nearly 81% of digital marketers are overwhelmed by an ever-changing landscape and must decide what tools are most beneficial for their objectives. While Page Optimizer Pro and Surfer SEO both offer great features, there are some differences to consider:
Page Optimizer Pro
Pros:
The automated keyword research feature
Ability to monitor competitors' rankings in real time
Easy integration with Google Analytics
Cons:
No link-building capabilities
Limited customer support options
Surfer SEO
Pros:
A comprehensive set of features, including link building, the optimization score competitor analysis, and content creation and optimization tools
Advanced reporting capabilities that allow tracking of campaign performance over time
Excellent customer service with dedicated account representatives available via email or phone
Cons:
Subscription plans start at $99 per month, making it more expensive than other solutions on the market
Choosing between Page Optimizer Pro and Surfer SEO will depend mainly on budget constraints and desired functionality. Surfer SEO may be the better option for businesses looking for comprehensive analytical insight into their website's search engine rankings due to its advanced reporting features and ability to track campaigns over time. However, those who want a more straightforward solution without breaking the bank should opt for Page Optimizer Pro. Ultimately, picking the right content optimization tool comes down to understanding your needs and evaluating possible solutions.
Frequently Asked Questions
What Types Of Websites Can Page Optimizer Pro And Surfer Seo Be Used On?
Search Engine Optimization (SEO) is essential for any website seeking higher visibility and increased traffic. But with so many different options, knowing which one will work best for your site can be difficult. This article will examine two popular SEO tools: Page Optimizer Pro and Surfer SEO. We'll explore what types of websites each is suitable for and how they compare in terms of features and capabilities.
Page Optimizer Pro is designed specifically for larger-scale sites that need more comprehensive, on-page optimization tools and strategies to rank highly on search engine results pages (SERPs). It provides advanced tracking and analysis tools that allow you to stay up-to-date on industry trends and provide detailed insights into your competitors' performance. Its unique Smart Insights feature also helps you identify areas where improvement could be made without manually evaluating every page or keyword phrase.
On the other hand, Surfer SEO focuses more on smaller-scale sites – particularly those who may not have access to sophisticated analytics programs yet still want to improve their SERP rankings quickly. Its easy-to-use interface allows users to track key metrics such as keyword density, meta tags, titles, descriptions and alt text all from one place, making it perfect for newcomers who don't want to spend too much time learning complex software packages. Furthermore, its built-in content editor allows users to modify existing webpages directly from their browser window – enabling them quickly make changes when needed.
So whether you're running a large enterprise website or simply wanting some simple tweaks top ranking pages here and there, both Page Optimizer Pro and Surfer SEO offer great solutions for improving your website's overall ranking potential – giving you the edge over your competition no matter what size business you run!
Are There Any Free Trial Offers Available For Either Tool?
Searching for the perfect SEO tool can be like looking for a needle in a haystack. At first, glance, choosing between Page Optimizer Pro and Surfer SEO may seem impossible. To help make the decision easier, let's examine whether either of these tools offers free trial options so you can try them out before committing.
When considering Page Optimizer Pro, they do not currently have any specific offers regarding trials or demos. Still, they provide helpful resources such as tutorials and webinars, which could assist with using the tool more efficiently. On top of that, there is also an extensive FAQ section available, both on-page SEO tool and tools and tools on their website, which covers various topics related to the product, and it's us on-page SEO tools and SEO tool and one.
Surfer SEO does offer potential customers the chance to test drive their platform through their 14-day money-back guarantee policy. This means users can sign up for a plan, and if they are unsatisfied within two weeks of signing up, all payments will be refunded – no questions asked! Additionally, Surfer SEO has comprehensive guides and tutorials on using the software effectively – providing further assistance when deciding whether this is the right option.
Both Page Optimizer Pro and Surfer SEO have different ways of helping potential clients assess their products without necessarily having to commit straight away financially. While neither offers traditional free trials, each provides unique solutions which allow users to evaluate what works best for them before taking things further down the line.
How Do I Know Which Tool Is The Best Fit For My Website?
Finding the right SEO tool for your website can be overwhelming. With so many options, how do you know which one best suits your needs? This article will help guide you through making an informed decision between two popular tools: Page Optimizer Pro and Surfer SEO.
When it comes to optimizing a website, both of these tools provide comprehensive features that can boost rankings significantly. However, they each have unique benefits that may make them better suited to different scenarios. For example, Page Optimizer Pro offers automated keyword research and content optimization services, while Surfer SEO has more robust competitor analysis capabilities. Both are excellent choices depending on what kind of website you're looking to optimize.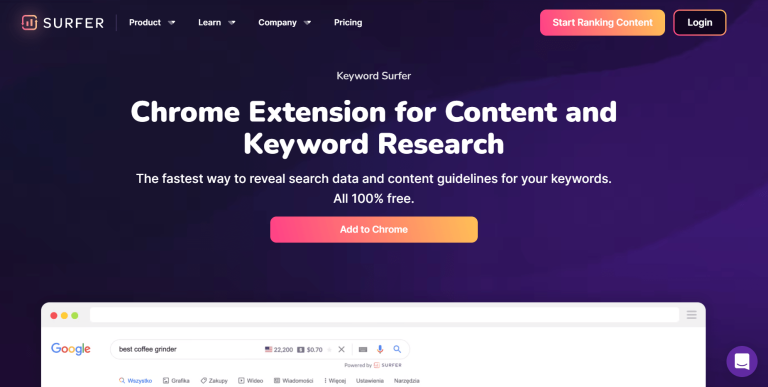 When evaluating any SEO tool, the most important thing is understanding its core strengths and weaknesses to determine if its features fit your specific goals and budget. Fortunately, both Page Optimizer Pro and Surfer SEO offer free trial periods, so you can test out their respective offerings before committing long-term. That way, you can get firsthand experience using the product and see if it meets your requirements without investing financially.
No matter what solution you choose, it's essential to keep up with industry trends and changes in search engine algorithms to stay ahead of the competition and maximize success. Ultimately, choosing an SEO tool should come down to personal preference based on your particular situation – but by comparing Page Optimizer Pro vs Surfer SEO side-by-side during a trial period, you'll be able to decide which one is right for you confidently!
Can I Use Both Pages Optimizer Pro And Surfer Seo On The Same Website?
Are you looking to optimize your website? Choosing the right tools can be a difficult decision. Should you use Page Optimizer Pro or Surfer SEO on the same site? Let's examine what these two optimization tools offer and how they compare.
When it comes to optimizing websites, there are many different options available. While both Page Optimizer Pro and Surfer SEO offer a range of features that can help improve website performance, they differ in their approach. Page Optimizer Pro focuses more on technical aspects such as page speed and code structure, while Surfer SEO is designed for keyword research and content analysis. Each tool has strengths and weaknesses in improving your website's online visibility.
So which tool should you choose? It depends on what kind of results you're trying to achieve. Surfer SEO may be your better option to identify the best keywords for targeting specific audiences. On the other hand, if you need an overview of your current setup to make technical improvements quickly, then Page Optimizer Pro could be just what you need. Both have pros and cons, but ultimately, it all boils down to understanding your goals and finding the right fit for your project.
No matter which tool you decide to go with, remember that having both will give you a comprehensive view of where your website stands about competitors – something that neither tool alone can provide. By combining the insights from both solutions, you'll gain valuable insight into areas needing improvement and potential growth opportunities moving forward – making sure that no stone is left unturned when optimising your site!
Are There Any Additional Fees Or Subscriptions Required To Use Either Tool?
Are there any additional fees or subscriptions required to use either tool? This is a question that many are asking as they look into the world of SEO tools. As the internet continues to evolve and become more competitive, having access to a reliable optimization tool can make all the difference in achieving success online.
When considering both Page Optimizer Pro and Surfer SEO, one should be aware of the costs of each platform. For starters, neither require any subscription fee for their basic version, making them great budget-friendly options if you're on a tight budget. However, depending on your business needs and goals, you may need an upgraded plan to access more advanced features.
Fortunately, both platforms offer reasonable upgrade plans at affordable prices. With Page Optimizer Pro's PRO+ package offered at just $99/month and Surfer SEO's 'Unlimited' tier available for only $149/month, getting access to powerful optimization tools doesn't have to be expensive. Furthermore, both providers offer generous discounts upon signing up for annual payments instead of monthly ones – making these upgrades even more cost-effective!
In short, while no extra fees or subscriptions are needed upfront to get started with either Page Optimizer Pro or Surfer SEO, upgrading to one of their premium packages could prove beneficial in terms of unlocking certain advanced features that could take your website's performance (and ultimately your ROI) to the next level.
Conclusion
Deciding between Page Optimizer Pro and Surfer SEO is a tough choice. On the one hand, you have an incredibly powerful tool that can help optimize your website to rank higher in search engine results pages. However, on the other hand, another equally impressive program with its unique set of benefits could be just what your website needs and complement your SEO strategies.
Ultimately, it all comes down to personal preference and determining which tool fits your needs best. Finding the right fit for you might take trial and error, but I'm confident that either option will deliver excellent results. Plus, if you're unsure which way to go, both programs offer free trials to try them out before making any long-term commitments or additional fees.
Now that we've looked at both options, I would advise giving each one a test run and seeing how they work for your specific use case. That way, you'll know exactly which will provide you with the most value over time — giving you peace of mind when optimizing your site!