Description
Money Robot Submitter Diagrams That Actually Works
Money Robot Submitter users are going to love order powerful  diagrams, because they actually all work !! We got tired dealing with the same old basic diagrams that come with Money Robot Submitter of which half the modules are not working ( Yes we tested every single module – check out the video here https://youtu.be/S2Icg2zeYBY of our test showing what is working and what not. ) , so we decided to create our own diagrams using ONLY those modules in Money Robot Submitter that are actually still working. we started with  a total of 9 diagram which will be able to please expert and newbie users.
Why are our Diagrams different
We ONLY  use those Money Robot Submitter  modules that are still working and leave out the dead and broken modules
How To Install The Diagrams
Provide us your Money Robot Submitter email, we will share the diagram with you. We will notify you as soon as we done the share and all you need to do is restart your Money Robot Submitter, the purchased diagram will show in the list of your diagrams.
Any Guarantee
Sure, if we do not deliver your diagram within 48 hours then we will give you a full refund.
Our Money Robot Submitter Diagrams
Click on any of the diagrams to open a bigger version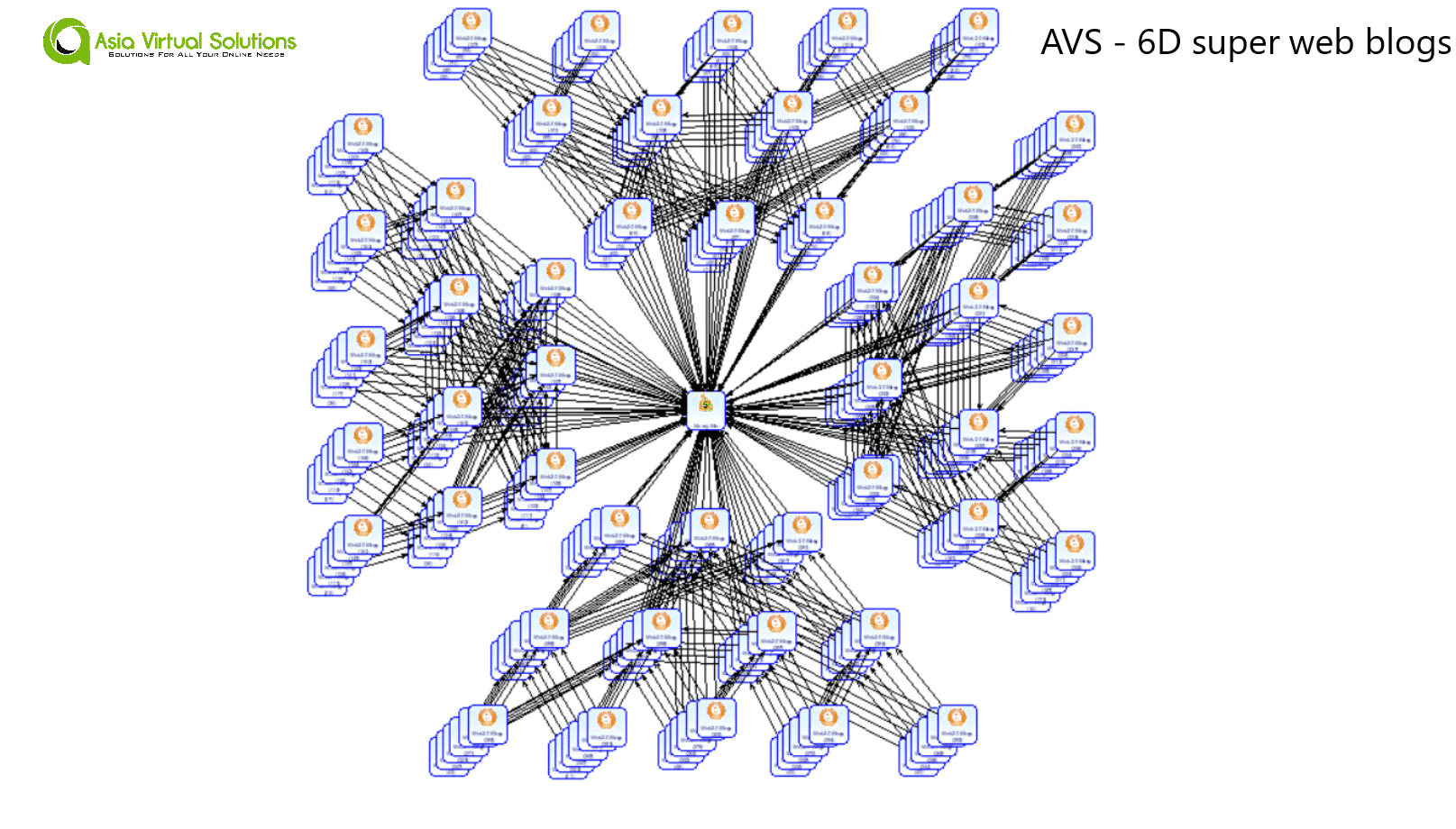 AVS - 6D Super Web 2.0 Blogs
The AVS – 6D Super Web 2.0 Blogs Money Robot Submitter Diagram is a real powerhouse that will give you massive exposure. Great for embedding YouTube Videos, Google maps or iframes, this diagram will give you massive power.
It is best to use this Money Robot Submitter diagram when you already have at least 10,000 web 2.0 accounts created, and you want to make sure that you use massive syntax to avoid duplication.
This bad Boy has 288 web 2.0 blog tasks to perform, and will take maybe a week to complete on a good VPS
Price : $144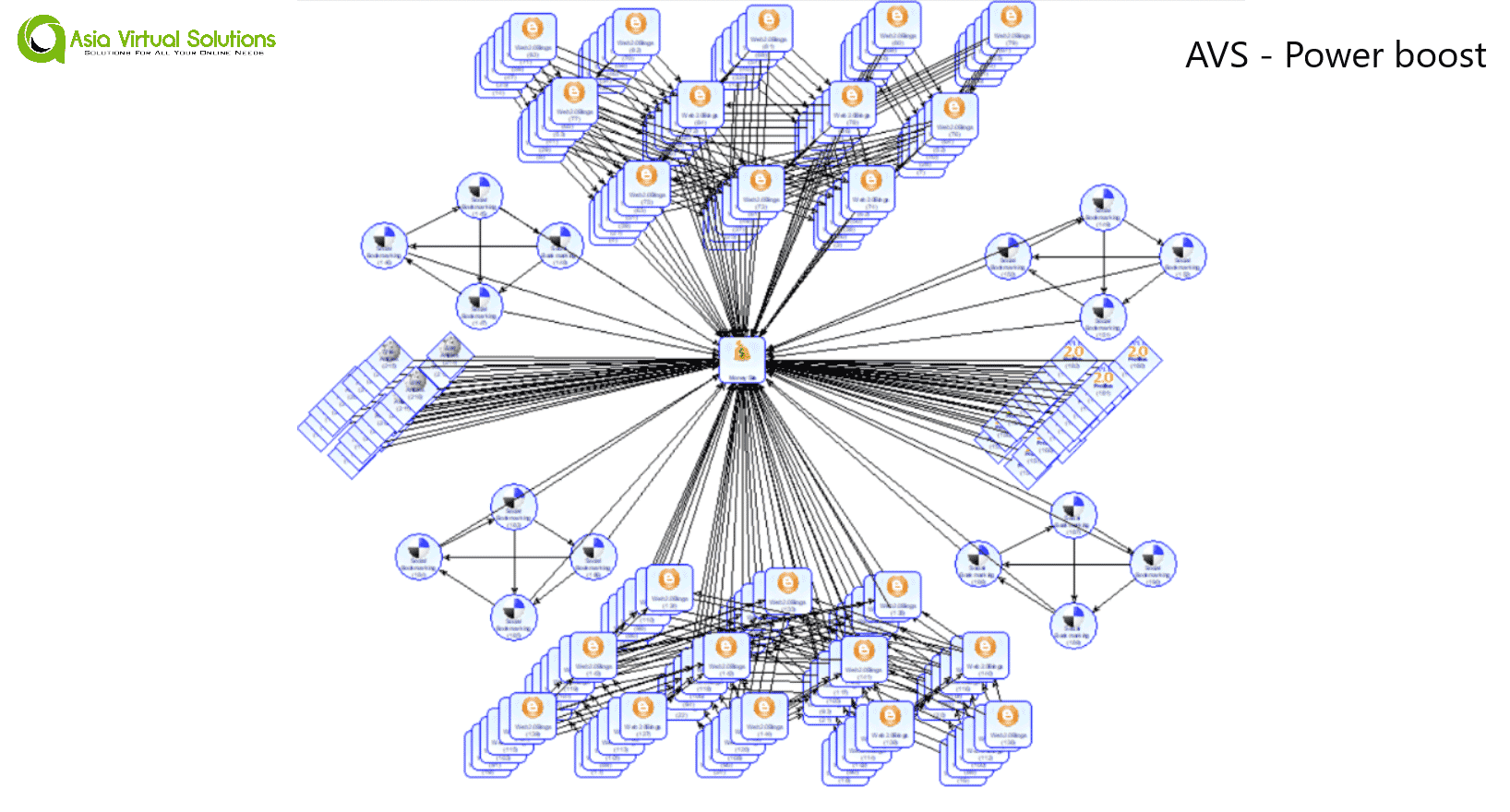 The AVS – Power Boost – Money Robot Submitter Diagram is a monster with some serious firepower, if this does not boost your SEO your rankings  then nothing will.
This diagram can be used for any link boosting,whether you want to promote your money site, affiliate site or boost your YouTube videos or embed maps, this will  give you serious ranking power.
This diagram has a total of 220 tasks  made up of the below:
144 Web 2.0 blogs
30 Wiki
30 Web 2.0 Profile
16 Social Bookmark
Price $110.00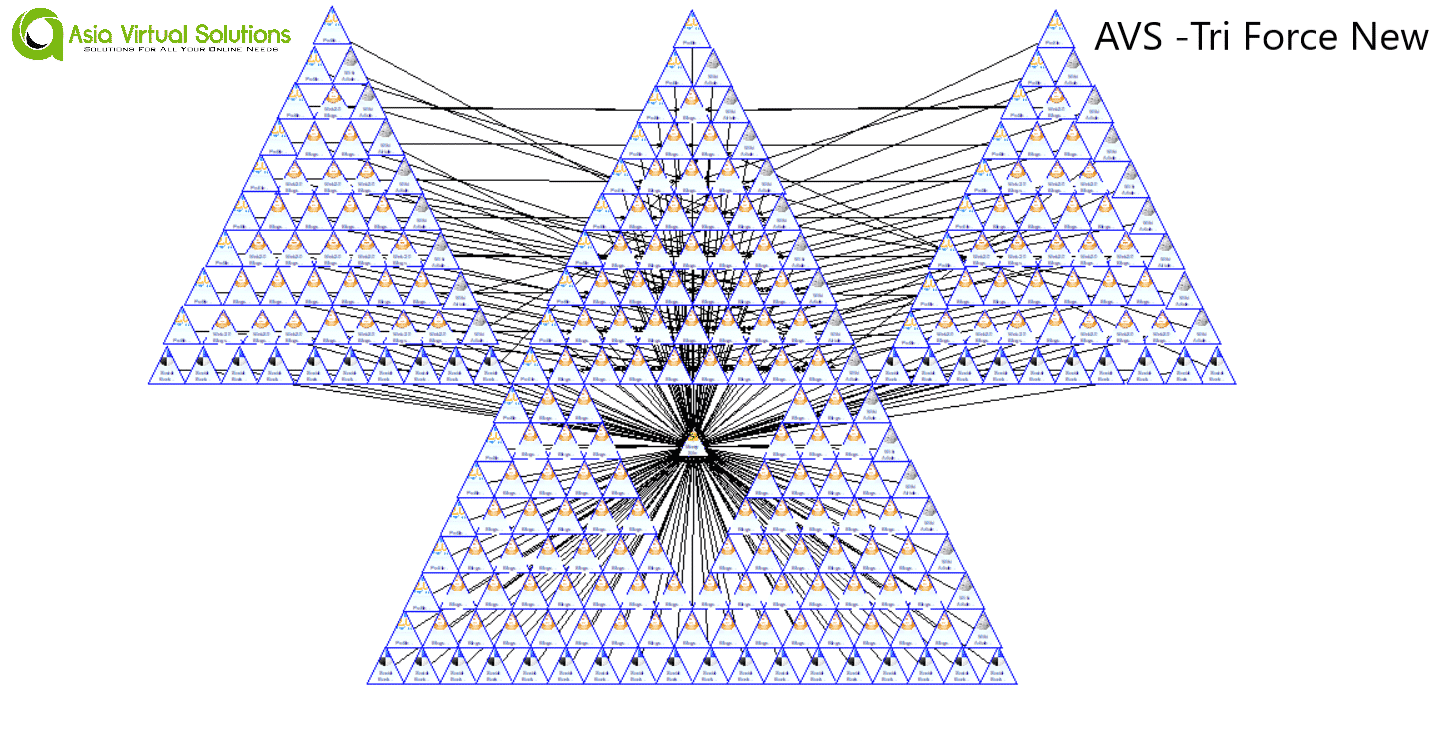 The AVS – Tri Force  Money Robot Submitter Diagram is powerful diagram which we edited to  only include currently working modules. This complex diagram was made with embed in mind, whether you want to give a serious boost to your YouTube videos, maps or other embeds the New Tri Force diagram brings some serious SEO firepower to the fight.
I recommend you use this to re-post to your existing web 2.0 accounts and allow  at least a week or more for this to complete all of the below 260 tasks in Money Robot Submitter.
152 Web 2.0 Blogs
35 Web 2.0 Profiles
38 Social Bookmarking
35 Wiki
Price $ 130.00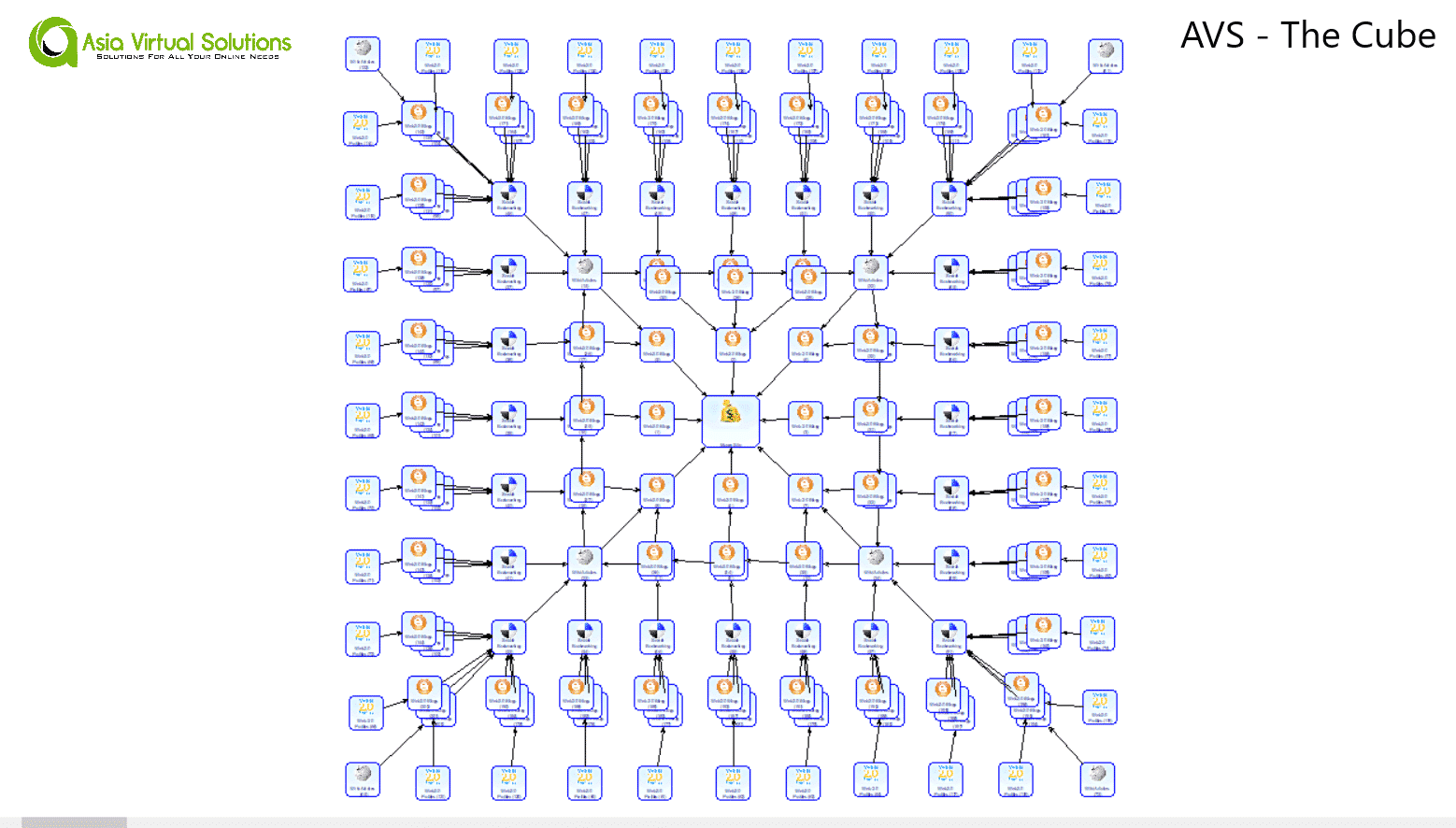 The AVS – The Cube  Money Robot Submitter Diagram was build to dominate tough to get into local niches, and that is exactly what i managed to achieved  using this diagram, to a very competitive niche to the top results in Google. Works great when you re-post on niche relevant already created accounts. The diagram is perfectly balanced tho create multiple layers for deep linking ensuring fast indexing.
The diagram has a total of 198 tasks, consisting of:
130 Web 2.0 blogs
24 Social Bookmark
8 Wiki
36 Web 2.0 profile
Price $99.00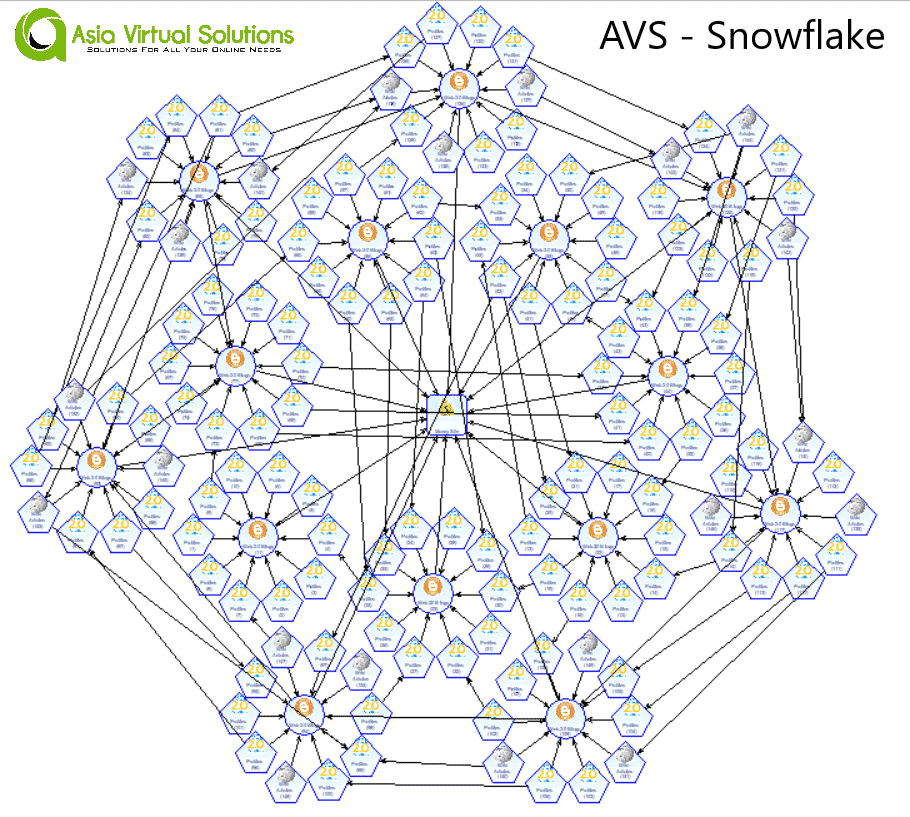 The AVS – Snow Flake Money Robot Submitter Diagram is one of my personal favourites.
This build  web 2.0 blogs sites which is then powered up further with web 2.0 profiles and wiki links.
This is perfect for  dominating local niche markets and also for video embed. Rule local markets with this simple yet powerful strategy .
It creates a total of 154 Tasks
21 Wiki
14 Web Blogs
119 Web Profiles
Price $77.00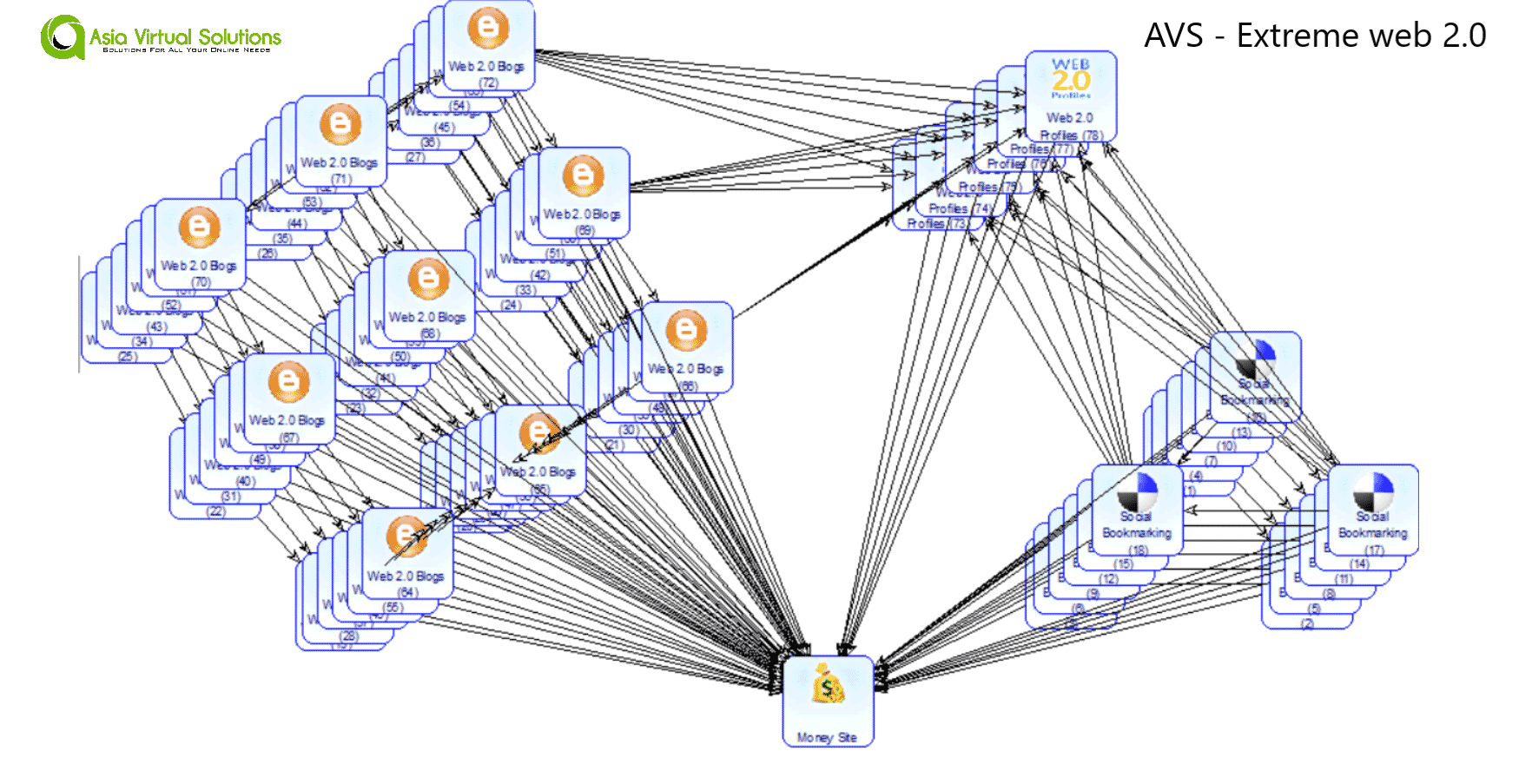 The AVS – Extreme Web 2.0 – Money Robot Submitter Diagram is build for extreme web 2.0 SEO coverage backed up with Social bookmarks and Web 2.0 Profiles
I like to use this diagram to run after my AVS snowflake project has completed, to provide it a solid SEO indexing potential.
The Extreme web 2.0 has never failed to bring me great ranking performance.
This will create a total of 105 tasks.
81 Web 2.0 Blogs
6 Web 2.0 profiles
Price $74.25
The AVS – Tree Power – Money Robot Submitter Diagram is a powerful 9 tier x 5 giving you incredible power and very good indexing for your top links
A total of 82 tasks to be created
39 Web blogs
8 Social Bookmark
35 Web 2.0 profile
Price $41.00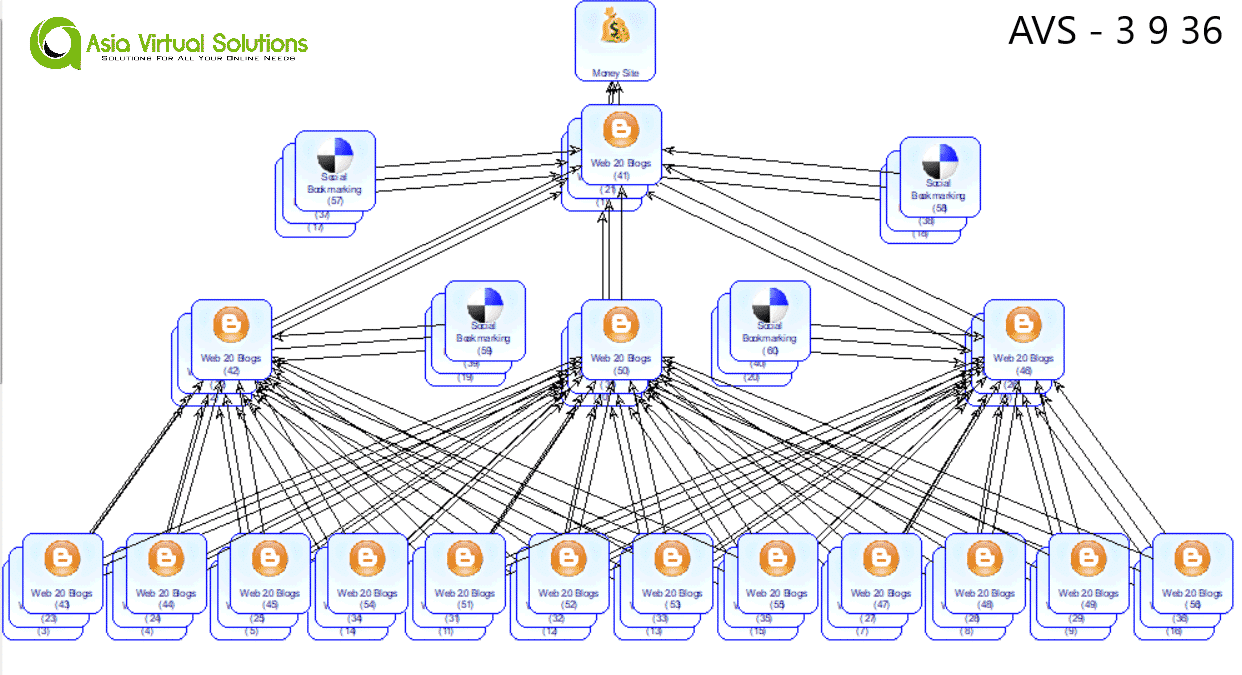 With the AVS – 3 – 9 – 36 Money Robot Submitter diagram, we took the classic  old 1 – 3 – 12 diagram that comes with Money Robot Submitter and modified it by removing dead modules and turbo boosted it to it to a 3 – 9 -36.
If you want quick results and do not want to wait forever to get the job done then this is a nice solution
A total of 57 Tasks to be created
12 Social Bookmarks
45 Web 2.0 Blogs
Price $28.50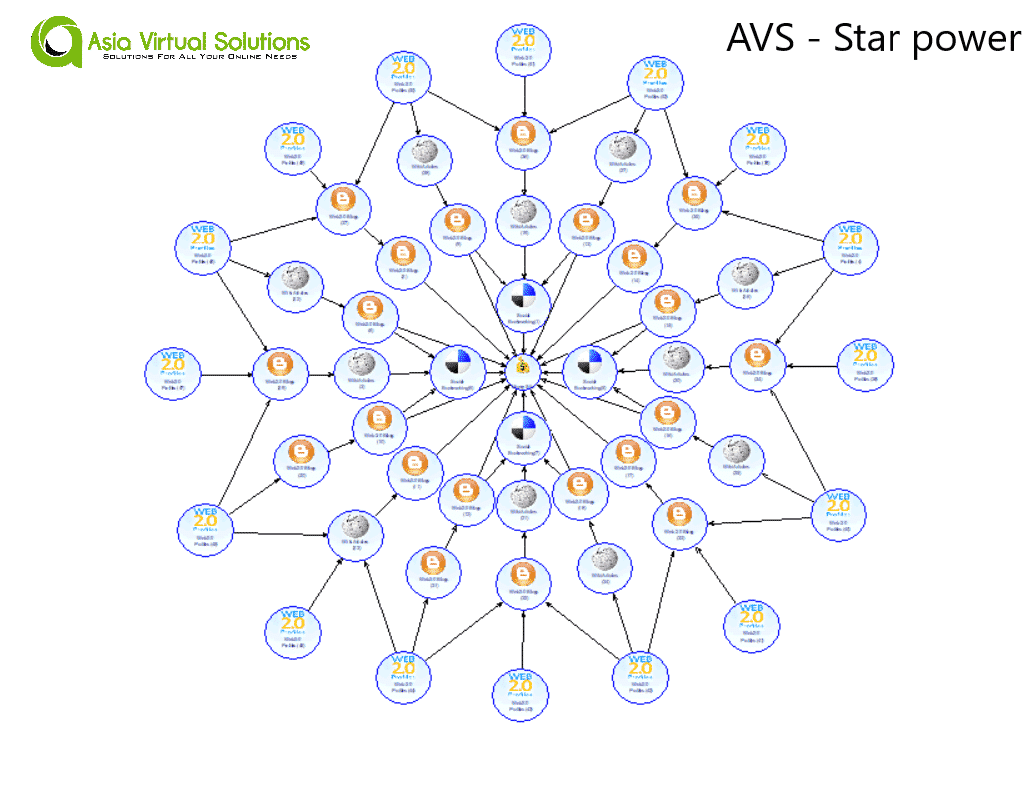 The AVS – Star Power Money Robot Submitter Diagram – do not be fool by the simplicity because as the saying goes, dynamite comes in small packs. This 4 tier diagram brings a serious punch to your backlinks
A total of 52 tasks to be completed
16 Web 2.0 Profile
21 Web 2.0 Blogs
11 Wiki
Price $26.00
YOU DO NT HAVE MONEY ROBOT SUBMITTER YET
Do you want to get in on the action of this powerful and newbie friendly SEO Submitter