New Index Ping Delay Feature For GSA SER Will Save You Money and Time
GSA Search Engine Ranker comes out with regular updates and new features. Updates are released usually on Fridays but sometimes there are several updates within a week. You will therefor  be forgiven for not always checking what exactly was updated. Me on the other hand check the  "Version History" or change-log as some call it after every update so I can know if there is anything knew.
Earlier this month I was very excited when I noted that in GSA Search Engine Ranker Version 13.91,  a feature I have earlier requested Sven to consider adding, was now added to GSA SER.
The new feature that was added is listed as "option to send URLs delayed to indexer/ping service"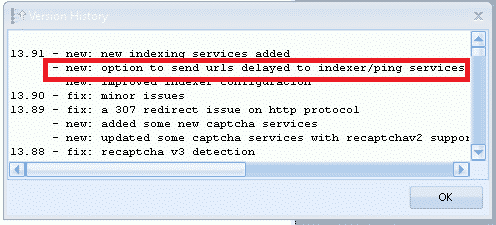 So what exactly is this new feature in GSA Search Engine Ranker V3.91
Before GSA SER Version 3.91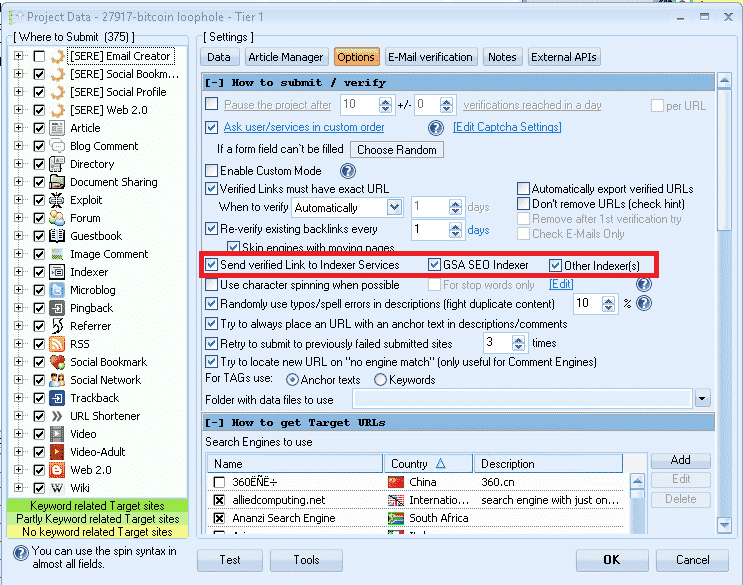 After GSA SER Version 3.91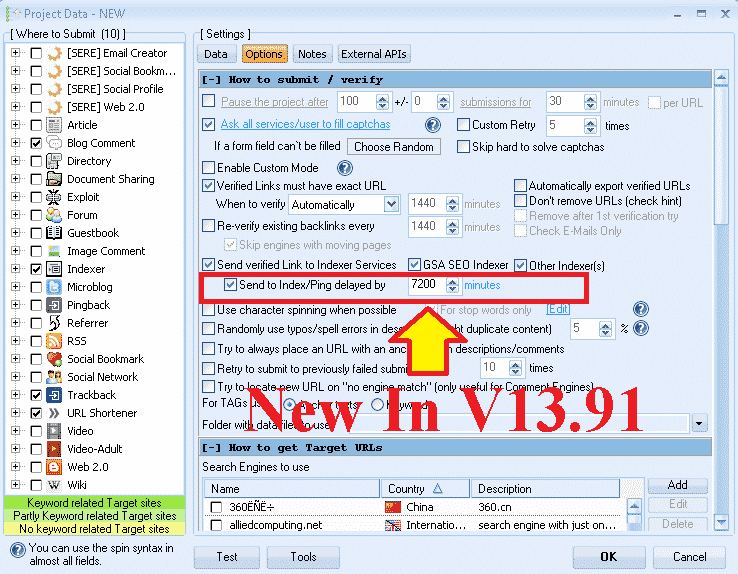 How and when does GSA SER Send URLs to the Pinger's and Indexers
GSA SER will normally create an account on a site, then it will try and post on that site, if the post was successful and no errors it will then take the post link it just created and save it as a verified URL .
Then GSA SER will immediately send that post URL to your ping and indexing services.
So the URLs was send to the Indexers even before GSA SER had time to re-verify the URL created, because if you look at the below screenshot you will see that GSA is by default set to only verify the URL after 1 day. By that time the URL was already send to the indexer.
How is this new ping delay feature going to save you allot of time and money
In the past prior to GSA SER Version 3.91 about 20 -30% of all the URLs that you were sending to the Indexers and pingers was dead broken links, because they were send immediately after being created and did not wait to be re verified first This was a huge lost for many people who were paying for Indexing services by volume of links send, and it was also a waste of time promoting dead links. Fortunately I was not affected by this as we disabled the auto indexing, and weekly rechecked all verified links and deleted dead ones and only then send what was still live to the Indexers.
That was before Version 3.91.
Now have the ability to delay sending the verified URLs to the Indexers, that will allow GSA SER time to verify and then eve re-verify URLs before it goes to the indexers. That will save you allot of money because now the dead or broken or moderated links are removed before they go to the indexers.
So How To Enable This Feature
Using this new feature is dead easy, but i will show you so u can be sure.
Make sure to leave the "When To Verify" option on Automatic and to 1 day ( clicking on the word minutes will change it to hours or days, just keep clicking until the one you want show).
I also recommend to check the box "Re-verify existing backlinks every"  and here i suggest 3 days
Select the Indexer services you want to use. (normally I select only the top tier project to be send to the paid indexers, and use GSA SEO Indexer and GSA URL Redirect for lower tier).
 Check the box "Send to Index / Ping delayed by" and here i normally use 5 days ( this will give it sufficient time to verify and then re-verify the links before it is send to Indexers, 5 days also seems more natural flow process)

Final thought
With ability to now have an index and ping delay, you are ensuring that only working URLs are send to your Indexers, which mean you will be sending 30 -40% less links, this will save time and more importantly money as you will now pay less for indexing than what you were before GSA Search Engine Ranker Version 3.91