The Power of Edu and Gov Backlinks
Our world has shifted from traditional marketing and business venues to digital and online-based alternatives. In our fast-paced society where speed and convenience are top priority, consumers have begun to flock to the internet in their search for relevant and meaningful content. That said, it's no surprise that business owners and brands have taken to online platforms to stay connected with their consumers and secure sales and Edu and Gov links are large part of the process.
Search Engine Optimization
One of the strategies found to be most effective for internet-based business owners is SEO. SEO, or search engine optimization, is the process of tailoring the content on your website in order to rank higher on search engine results. How does this help with sales? When you appear higher on search results, you have a bigger chance of being found and visited by potential consumers. This won't only increase your popularity and reliability, but will also put you at a better chance of making more profits.
Google doesn't want to flood users with irrelevant, useless results. So they have developed a specific set of criteria that it follows in order to decide which websites are worthy of being at the top of results. One of the factors they look into is backlinks.
What are Backlinks?
As you gain popularity throughout the internet, you are likely to receive backlinks from other websites. These links can be found on other online resources and link to your domain. For example, you are a business that retails smartphones and other electronic devices and you've gained a significant level of popularity on the internet. A website reviewing the best electronics for the year 2015 might link back to your website in order to help their readers find the best retailers online.
When deciding which websites should appear at the top of search engine results, Google looks into backlinks. The more backlinks a website has, the more likely it is to acquire a higher spot. But not every link is as powerful as the next. When it comes to SEO, the best backlinks come from .Edu and .Gov.

The Benefits of Edu and Gov Backlinks
Not every backlink is given the same value. If for example, a small-scale personal blog links back to your website, Google might not see this as very relevant. It doesn't matter how many small personal domains link to you – if they're not reliable sources of information that Google thinks people would want to see, it won't do anything for your ranking.
Edu and Gov websites are educational and government institutions. That said, Google identifies these as authorities and reliable resources, thus boosting whatever backlinks they might endorse. If a Gov or Edu website links back to you, you can expect to rank higher on search engine results because of the significant reliability that these websites are associated with.
How to Get Edu and Gov Backlinks
For many individuals, getting a backlink from an Edu or Gov website might seem near impossible. But if you have the right content, you might just find it to be more than doable. There are quite a number of Edu and Gov websites that have blogs and forums, and these are the ideal venues for you to peddle your brand.
If you have high quality content that Edu Links and Gov websites see as valuable for their audience, they might just publish your articles on their site and backlink to you. It takes a significant amount of skill to be able to tailor articles and posts that Edu and Gov websites would want to publish, so it's best to employ the expertise of a high-quality content writer. Once you secure a relevant, meaningful, and high-quality piece of content, you put yourself in a much better position to be noticed and published by Edu and Gov websites.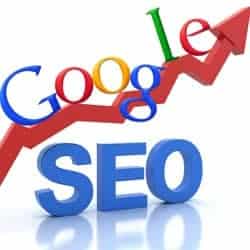 In Closing…
In today's competitive realm of online business, it's important that we make the most of the resources available to us. By practicing smart strategies and thoughtful tactics, we can effectively increase traffic and boost sales. SEO might be a challenge for some, but if you have real, quality content and the ability to spot an opportunity, you might just be able to snag a spot on a website that matters.
Awesome GSA Search Engine Ranker - Custom Engines
Custom EDU & Gov engines for GSA Search Engine Ranker  will boost your back links
Asia Virtual Solutions – GSA Search Engine Ranker Custom Engines EDU and GOV Overview